What is BlitzKeep Unleashed?
BlitzKeep Unleashed, the sequel to BlitzKeep, is a rogue-lite RPG meets billiards, or maybe where pinball meets an RPG? Something like that!
Point your hero where you want him to attack, and he won't stop moving until he's reached a safe zone or has died! Death is a frequent occurrence… Pick up gear to increase your power, and kill weak enemies first so that you can level up enough to kill the stronger ones. Eventually, you may even become strong enough to kill a massive boss! You can also play with your friends cooperatively. Up to 16 can play at once on the same screen!
Billiards RPG: Shoot your hero like a pool ball, but instead of knocking balls into pockets, you'll be plowing into enemies, picking up gear, and casting spells!
Kill or Die: Every monster you encounter either kills you or dies to you. No hit points, lives, or in-between makes every shot count.
Procedural Levels: Every stage has at least 3 levels, and every level has many rooms. All are procedurally generated, changing the layout each time you play.
Unlockables Galore: Acquire coins to buy permanent unlocks and upgrades, like unique classes, permanent ability upgrades, and new spell scrolls.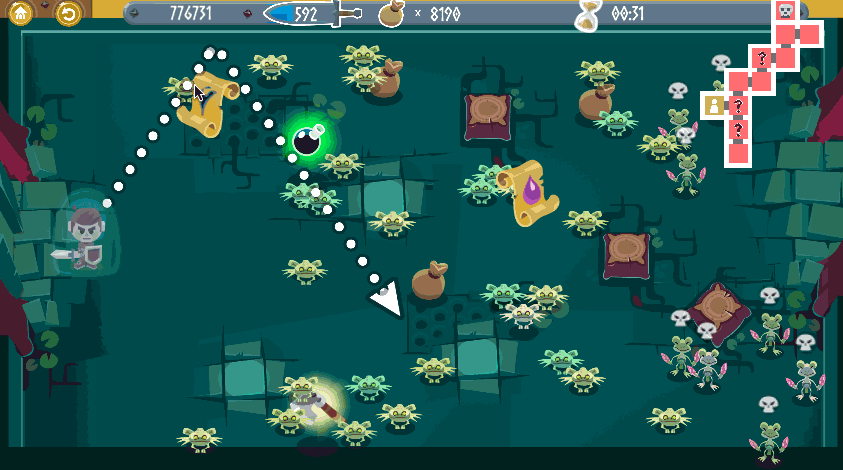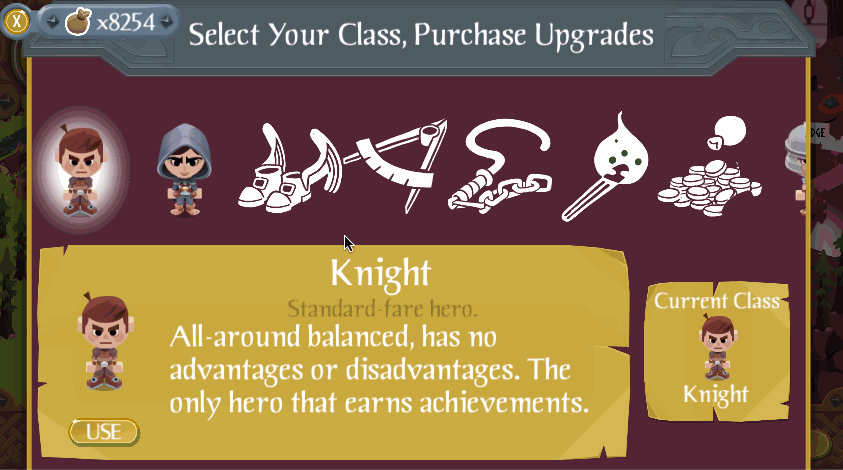 Dev Blog
BlitzKeep Unleashed v0.8.5 Live

-

This is the most major update we've done since going to Early Access. We took a lot of complaints and issues you all had and took major steps to improve them.

false